Meet the American Cancer Society team members who are leading the Hospital Systems Capacity Building Initiative. Two teams are engaged in the initiative.
The ACS National Staff, consisting of the Principal Investigator, Program Director, Program Manager, Program Coordinator, and Sr. Data and Evaluation Manager, lead the strategic design, oversight, delivery of technical and capacity-building assistance, and evaluation of the initiative as a whole.
The ACS Regional Staff Leads serve as partnership managers and ACS representatives for the 21 Communities of Practice sites.
Sarah Shafir, MPH
Managing Director, National Partnerships & Innovation
Principal Investigator, Hospital Systems Capacity Building Initiative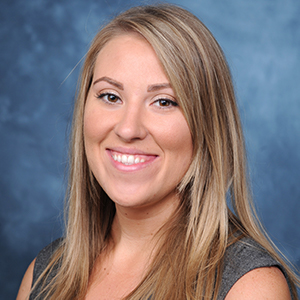 Megan Burns
Program Manager, National Health Systems and Organizations
Debra Fackler
Program Coordinator
Hospital Systems Capacity Building Initiative
Donoria Evans, PhD
Senior Data and Evaluation Manager
Josh Kellems, CHES
Senior Manager
Healthcare Quality Improvement
Cancer Control Specialist
ACS Lead for Advocate Health Care
Focus Area: HPV Vaccination
Erin Collier, BS
Manager, Cancer Control Strategic Partnerships
ACS Lead for Hillcrest Medical Center
Focus Area: Breast Health Equity
Amy Deavitt
Manager, Cancer Control Strategic Partnerships
ACS Lead for Southwestern Vermont Medical Center
Focus Area: Colorectal Cancer
Tiffany Fountain
Manager, Cancer Control Strategic Partnerships
ACS Lead for Novant Health New Hanover Regional Medical Center
Focus Area: Breast Health Equity
Nicole Heanssler
Manager, Cancer Control Strategic Partnerships
ACS Lead for MaineHealth
Focus Area: HPV Vaccination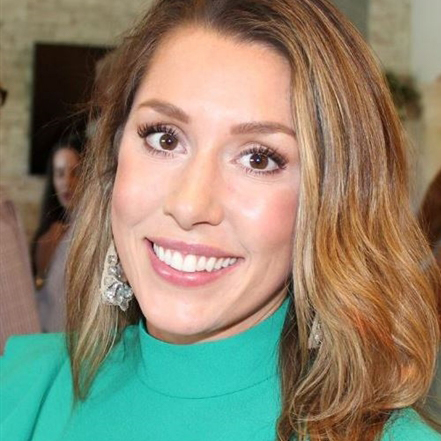 Hannah Hogan
Manager, Cancer Control Strategic Partnerships
ACS Lead for Texas Children's Hospital
Focus Area: HPV Vaccination
Kacie Jankoski
Manager, Cancer Control Strategic Partnerships
ACS Lead for UPMC University of Pittsburgh Medical Center
Focus Area: Breast Health Equity
Angela Kaloush, MPH
Manager, Cancer Control Strategic Partnerships
ACS Lead for University Hospitals
Focus Area: Breast Health Equity
Megan Landry
Senior Manager, Cancer Control Strategic Partnerships
ACS Lead for Henry Ford Health System
Focus Area: Breast Health Equity
Nikki Leake
Health Systems Manager
ACS Lead for Ascension Via Christi Hospitals
Focus Area: Colorectal Cancer
Andy Link, MS
Senior Manager, Cancer Control Strategic Partnerships
ACS Lead for Nebraska Methodist Hospital
Focus Area: HPV Vaccination
Morgan Marietti, MS
Manager, Cancer Control Strategic Partnerships
ACS Lead for Intermountain Healthcare
Focus Area: Breast Health Equity
Stephanie McLean
Hospital Account Representative
ACS Lead for Lakeland Regional Health
Focus Area: HPV Vaccination
Natalie Menard
Manager, Cancer Control Strategic Partnerships
ACS Lead for MD Anderson at Cooper
Focus Area: Breast Health Equity
Sonia Pinal, MPH, CHES
Health Systems Manager
ACS Lead for Olive-View UCLA Medical Center
Focus Area: HPV Vaccination
Jennifer Puryear
Manager, Cancer Control Strategic Partnerships
ACS Lead for Texas Tech University Health Science Center
Focus Area: Colorectal Cancer
Jesse Sanders
Hospital Systems Manager
ACS Lead for Virginia Mason Franciscan Health
Focus Area: Colorectal Cancer
Shauna Shafer
Manager, Cancer Control Strategic Partnerships
ACS Lead for Charleston Area Medical Center
Focus Area: Colorectal Cancer
Jane Smart, RN, BSN, MBA
Manager, Cancer Control Strategic Partnerships
ACS Lead for Wake Forest University Health Sciences
Focus Area: Colorectal Cancer
Juanita Thompson, MPH
Manager, Cancer Control Strategic Partnerships
ACS Lead for Virginia Commonwealth University Health
Focus Area: Colorectal Cancer
Tina Turpin, BA
Senior Manager, Cancer Control Strategic Partnerships
ACS Lead for Saint Alphonsus Health System
Focus Area: Colorectal Cancer